The Telecom Operator Lookup API will give you the real-time results for telecom operator and circle in India. This information is extremely useful if you are validating and verifying the mobile numbers.
Most of the service providers were relying on the old database containing the default operator and circle. But when TRAI has launched mobile number portability, the scenario changed. The new series started coming out into the market.  Also, the consumers started changing the operator. Also with the recent launch of inter-circle portability users can change circle also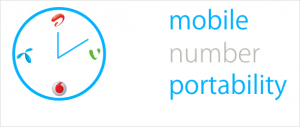 What do we offer?
Real-time lookup
Latest telecom operator and circle information
Ported status
Our Solution
The cloud-based API infrastructure helps to find the telecom operator in real-time. The flexible RESTful API is easy to implement. Supports any programming language and any platform. Be it a web app, mobile app or even IoT device. The API will give an instant response for the lookup.
Use Cases
For detecting operator in mobile recharge industry
For investigation related software's
 Carrier-based billing
Mobile Tracking applications
API Demo
http://api.datayuge.in/lookup/mnp/v3/demo/website?apikey=q3CI3nXCzw3pW1s1ATAmQxjGHCBmTYk0&number=8000000000
Note: The Demo API is provided with certain throttling limits. We support all operators and circles. We also provide five-digit number checks. This can detect the default operator and circle of a mobile number. Please see telecom operator finder API here. This database is weekly updated and useful for mobile operator finders.
Pricing – Operator Lookup API
Please contact us for pricing details.